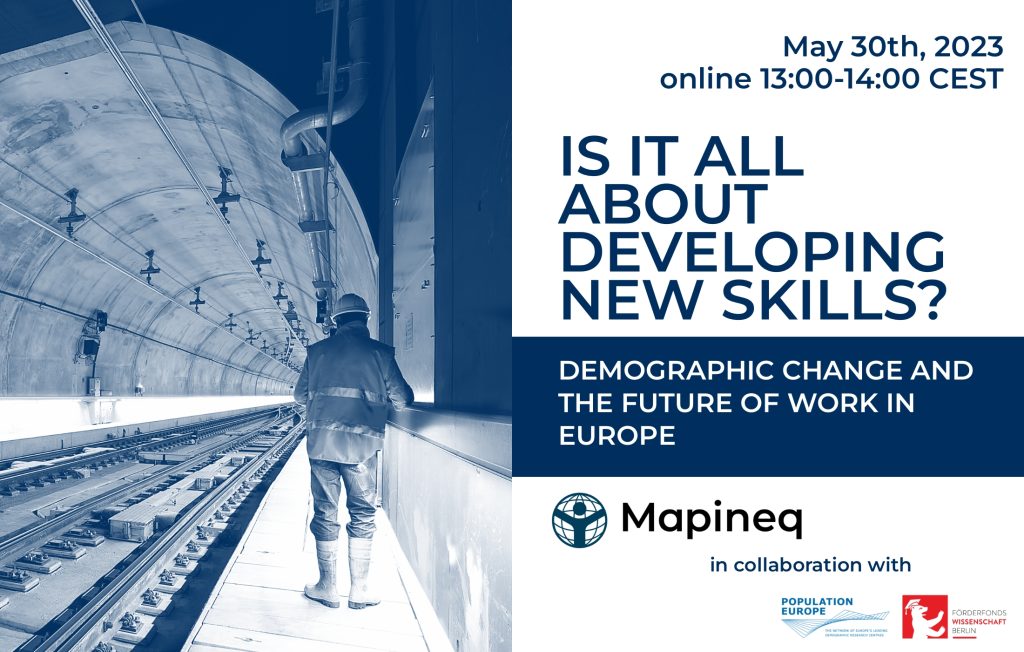 Speakers:
Prof. Dr Jani Erola
Professor of Sociology at the University of Turku, director of INVEST Research Flagship Center – "Inequalities, Interventions and a New Welfare State", and Mapineq Coordinator
Dr Tina Weber
Research Manager at Eurofound's Employment Unit
Dr Sebastian Königs
Senior Economist at the OECD, Directorate for Employment, Labour and Social Affairs, Jobs and Income Division
Summary
2023 is the European Year of Skills. Among others, the European Commission aims to showcase opportunities for professional skills development across Europe and to support education-related initiatives, such as adult education. The goal is to help individuals acquire new skills so they can access quality jobs, while also addressing labour market skills shortages, particularly in small and medium enterprises.
In this meeting, we will discuss with leading experts what such skills development can and cannot do to mitigate labour force shortages. How do we prepare for (uncertain) future demands in the labour market while protecting workers and supporting individuals' choices for their education and skill development? How do we also take population changes and diversity into consideration?
To attend this online event in Zoom, please:
* This event is part of the Tuesday Dialogue Series for an Einstein Center for Population Diversity in Berlin, and it is organised by Population Europe.
Don't miss our future events – Subscribe to our newsletter!